Serious Blinds For Funny Shaped Windows
Years of research and development by our shade craftsmen have resulted in an award winning bottom-up, angled, roller shade system. The shades fully retract to expose the glass and architectural features of your angled, trapezoid, and pyramid shaped windows. They are truly a one-of-a-kind solution.
ShadeCreators Fixed Specialty-shaped Solar Screen Shades can be made to fit any angle-topped window. Fixed trapezoid or triangular shades are made with a 1″ aluminum hem bar sealed into to fabric pocket at top and bottom of shade. Shades are mounted by screwing through the metal hem bar.  These shades do not roll up and down, but can be removed seasonally. Fixed solar shades can also be made for windows with a square top and an angled bottom.
Angled blinds from Blind Corners & Curves are the ONLY solution for angled, trapezoid, pentagon, triangular & arched blinds which feature:
Motorized or manual operation for all arched and angled blinds.
Arched and angled blinds which which will raise and lower completely on your window.
ANY SIZE or ANY SHAPE of arched or angled blind.
Colors and styles to fit any decor.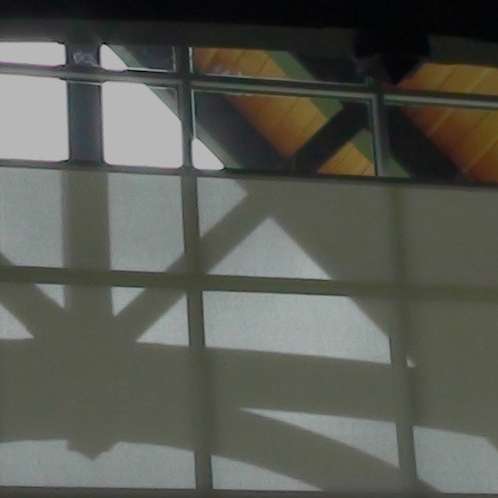 Motorized
With a remote or Hardwired and home automated.
Protection
Lowe temperature with heat blockage
Scalable
Easily customizable to dress your windows
vARIATION
many colors avaliable to choose from
Warranty
Up to 2 years from Shade Creators