Motorized systems and controls. the French company which became a world leader
Created in 1969, Somfy is a French group originating from the Haute Savoie region, at the heart of the Arve valley in Cluses, a major site in the steel cutting industry. While remaining true to its values, Somfy is now present in over 60 countries and is the world leader in door and window automation for the home and building industry, with over 100 million motors sold worldwide.
Absolute Comfort
Control your blinds using a remote control, tablet or smartphone.
Maximum Silence
unequalled acoustic performance when raising and lowering blinds
Energy Reduction
automatically adjusts to help control energy spending effectively
Sensors, Switches &
Remote Controllers
Track , Side &
Tubular Motors
Gates &
Garage Motors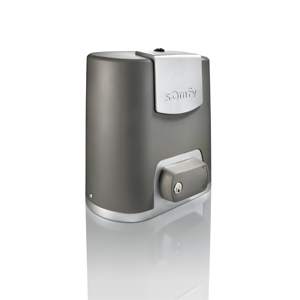 Easy to install
Easy access to ground fixation screws from the top
Get started in 2 minutes; All setting are pre-programmed
Intuitive ergonomics & an Integrated communicative screen
Real-time display of each programming stage
Connection of multiple accessories
Real-time display of motor status
Suitable for residential use and tested for 55,000 openings and closings
Long lifetime with soft stop at the end of travel
Compatible with solar power supply, in cases where mains electricity is difficult to obtain
3S Control Box
A robust motor
Durability withstanding use for up to 60 openings and closings per day
Soft stop
Meeting your need for efficiency
Installation requiring no special tools and no welding
Adjustable fixing brackets, adapting to all installation configurations
Motorizable single-leaf gates with a single-motor reference
Safe to use
Its non-reversing mechanism provides excellent resistance against high winds or forcing, A special key allows easy unlocking from inside
Compatible with solar power supply, in cases where mains electricity is difficult to obtain