Vision Roller Blinds are the latest addition to the window furnishing industry and the newest trend in the window blinds market.
Shade Creators Vision Roller Blinds are dynamic & transformable window dressing that maximizes your control over the desired ambient light environment and grants you privacy when desired to accommodate your needs. .
Shade Creators Visions Roller Blinds has a unique look that will best suit the modern feel you are aiming for. Mechanized by two independently movable overlapping layered quality fabric, with a transparency gradient scale variations from translucent to opaque, moreover, ShadeCreators Vision Roller Blinds come with its own top cassette system to complete the modern feel aesthetics.
يعتبر هدا النوع من الستائر هو الاحدث و الاكثر عمليا فى عالم الستائرفهو يجمع بين الخصوصية الكاملة او الرؤية المفثوحة , وتتميز ستائرنا بمجموعه كبيرة من الأقمشة الشفافة و يوجد بها غطاء خاص فى الاعلى لتعزيز المظهر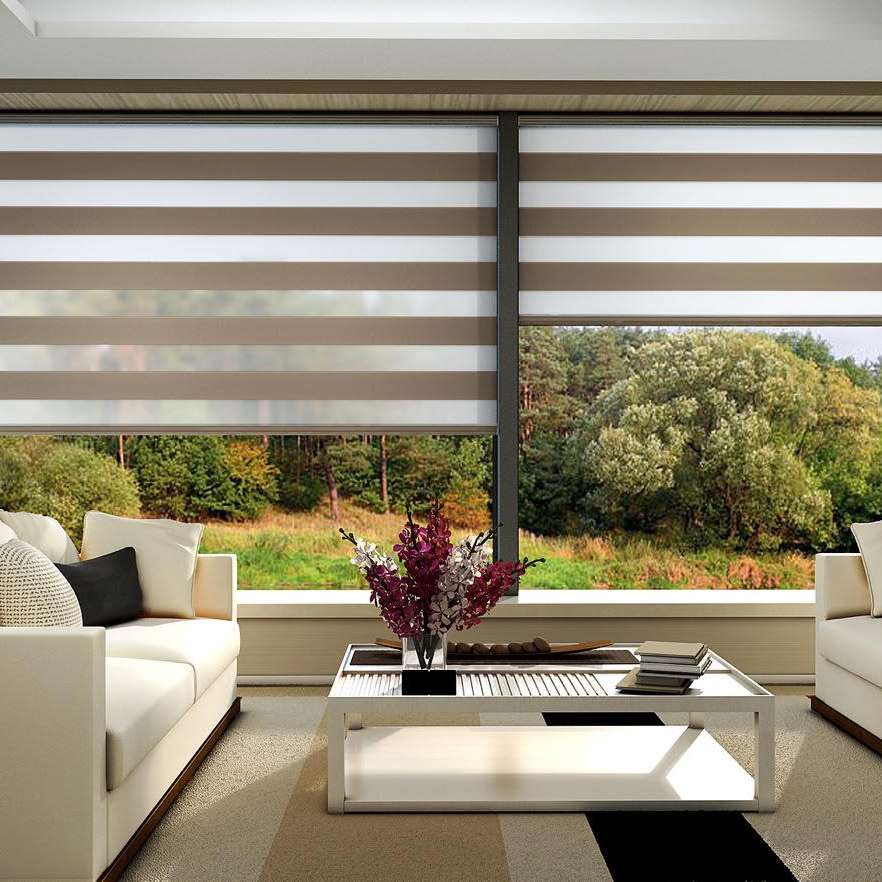 MODERN
Latest trend in the window blinds market.
CONTROL
over the desired ambient light
vARIATION
to best suit your environment esthetics
pACKAGED
with a custom top cassette system
Warranty
Up to 2 years from Shade Creators